Before the COVID-19 crisis held everyone in its control, the smart thing for businesses to do was to hire event management firms to plan and execute large-scale company meetings, organized professional conferences and special events including trade fairs, trade shows and exhibits or exhibitions.
Trade shows served as communication vehicles, with company exhibits for advertising and display. Over time, the trade show concept has evolved from being primary venues for selling products and services or signing contracts and rights. Now, it also accommodates multiple objectives beyond communications and selling, like generate sales leads for later follow up.
Virtual (fairs) exhibitions appeared when internet use became widespread. During that time, the demise of traditional fairs was considered "inevitable."
Possible touted advantages: Elimination of usual trade show time constraints, space factors and exhausting, long-distance travel. 
Despite these initial benefits, however, it later was clearly accepted that traditional fairs could not be replaced by virtual ones. Face-to-face contact remains a significant privilege of traditional fairs.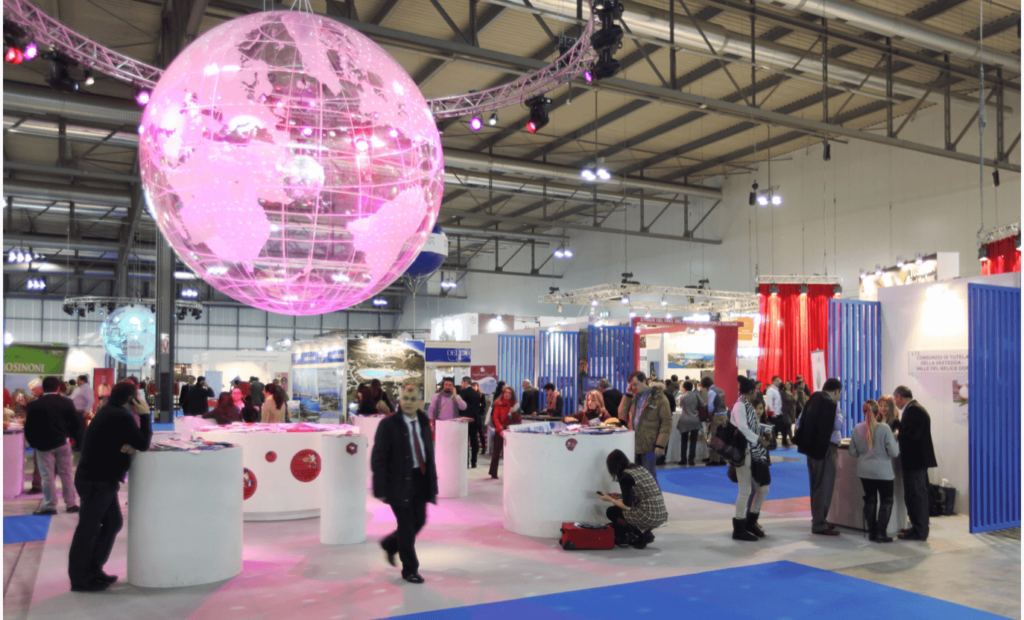 With the advent of the COVID-19 virus, it was back to square one. With face-to-face encounters and travel restricted, virtual conferencing has taken over the world stage in more dominant fashion.
The global health crisis has very much affected the organization of trade fairs and trade shows—with the long-term outlook still up in the air.
Meanwhile, organizers, exhibitors, and visitors— with new virtual environment options—have gone online to display and view products and market their services to continue the buying and selling process via virtual events and exhibitions
Absolutely, events and exhibitions stand a chance after COVID-19.
Let's Meet ? or Email Us. Get in touch today.